Make a smart choice for your future!
Are you stressed and anxious about applying for a visa?
Do you find immigration rules complex and confusing?
Are you sick of trying to make sense of it all?
You have come to the right place.
Our dedicated team of experienced and professional migration experts are here to create successful strategies to help you obtain permanent residency or Australian citizenship. We help simplify immigration rules so that your options are clear and you can make informed decisions based on up to date information.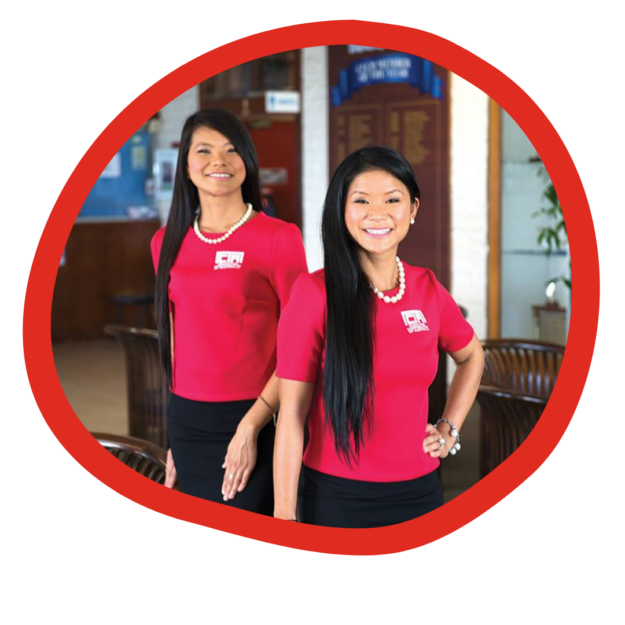 Welcome to Migration Corporation of Australia!
We work with people who are often confused and anxious about finding right steps they need to take for their immigration problems. Some may have researched their options online but cannot find clarity on having too many conflicting information available. Others may prefer not to rely on friends or family who also don't know what to do next or not up to date with the immigration legislation. Many are also feeling hopeless as they are not sure if there are any options for them in staying lawfully onshore Australia.
At Migration Corporation of Australia, we are proud to be the most ethical and professional Australian Immigration Agents (Registered Migration Agents) in Darwin that can provide you with honest and practical advice. We are dedicated to creating successful strategies to help you reach your ultimate goal, whether it is to obtain permanent residency for you and your family, renew your temporary or permanent visa and obtain Australian citizenship. Most of all, we help create successful journeys, as evidenced with the many families, partners and individuals we have already helped and continuously help.
Regardless of whether you are onshore and offshore, we provide full-service visa and immigration services.
We have prepared thousands of applications for Australian visas for the past 26 years.
We are Northern Territory's most ethical and professional Registered Migration Agents for Australian visas.
Visa and Migration Services
We have prepared and represented thousands of successful employer-sponsorship, government-sponsorship (including Expressions of Interest or EOIs for NT Government nomination), independent-sponsorship, visa applications and appeals including partner, employer-sponsored, family, temporary, permanent residency and Australian citizenship applications.
EOIs for NT Government Nomination
Australian Citizenship Applications
Temporary / Permanent Residency Applications
Our local knowledge in the Northern Territory, Australia is built over living and working in the territory for the past twenty-six years. Our success rate has been established over the many years we have helped our customers with immigration. We can answer questions such as:
Let's help you get started. Call us on (08) 8948 1995 for a face-to-face consultation, Skype, teleconference or write to us via email. We are proud to offer culturally sensitive and confidential consultations.
Do you want to keep up to date with Immigration changes? Like and follow us on Facebook! We also recommend that you order a free copy of "IMMIGRATION for the TERRIFIED – 10 Biggest Mistakes visa applicants make". Order your free copy now and save yourself from making mistakes on your visa application!
Trusted by thousands of clients
Have a look at the success stories we have already helped create and what our clients have to say.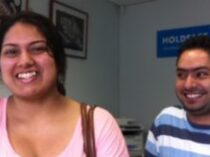 We are so happy today. For three years I have been studying and today, I'm so happy. When I found out, I was so surprised, it was only 14 days when you have lodged my visa application. I did not expect it... it was approved so fast. I'm very happy today, your service is very good. Thank you, Margie and Cecilia and the whole Migration Corporation team for helping us with immigration.
Gagandeep Kaur, Cook, Cazalys Palmerston and husband Satvir Singh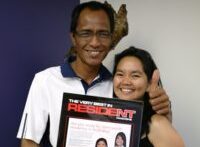 Salamat din po sa pagtatiyaga ninyo, Margie and Cecilia took care of everything for our family. They advised us of the requirements as we faced challenges throughout with changes in circumstances. They worked very well as a team and we cooperated as much as we can. We know we could not have achieved our permanent residency without their help.
Mr. and Mrs. Froilan Cruz, Permanent residents of Australia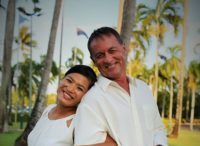 I can honestly say I am both impressed and grateful for the quality of advice, guidance and attention to detail afforded to me and my partner by the Migration Corporation of Australia staff and would highly recommend them to anyone contemplating similar immigration visa applications to contact the girls from Migration Corporation of Australia first. Read more...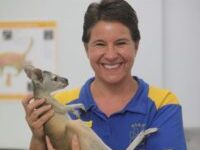 "We chose Darwin, Northern Territory of Australia as it offered a stable future for our family as well as safety and security compared to Africa. The Migration Corporation team took full control our application and submission. They guided us on the best path, after showing us our options and took full control of all submissions. We were unsure as how to start the process and were given no help by the immigration department. Their [Migration Corporation team] help to our family is invaluable!"
Alison Lawlor, Permanent Resident, Practice Manager, Parap Vet Hospital
"Never did I think I would find the love of my life in Australia, half way around the world from Ireland, but I did! As much as I thought I could do the partner visa application on my own, it got very overwhelming very fast but thankfully I found Margie and the Migration Corporation. She was our safety net through it all. She guided us with such ease and professionalism with a huge smile always on her face. Margie has helped make my dream come true and we would recommend her to anyone who needs advice or help with a visa. Thank you kindly, Margie, you're a star"
If you would like to start your successful journey with your Australian visa application,
the best way to start is to have a consultation with one of our experienced
Registered Migration Agents.