Minimise stress, Maximise Residency
Are you a resident of the Northern Territory?

Do you hold a temporary visa, affected by COVID-19 and unable to access Centrelink benefits?

Would you find it helpful if you could access free counselling advice?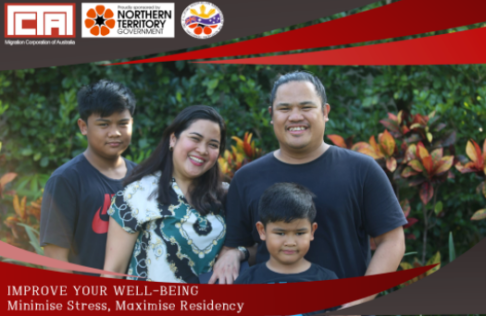 This two-hour workshop is for those who are affected temporary residents of the Northern Territory (or friends and family supporting them), impacted by COVID-19 and would like to adjust to the changes brought about by the pandemic and immigration, but struggling to know how.Presented by the Northern Territory's best and ethical immigration law practitioners Margie Dizon and Cecilia dela Vega with a cumulative experience of 20 years in immigration law. Margie Dizon is also a registered and practicing Psychologist and Trainer with the American Board of Hypnotherapy, Neuro-Linguistic Programming and Time Line Therapy Association who will share useful and practical strategies for you to cope successfully with stress. We will talk about the top tips in minimising stress and maximising permanent residency (or your chances for) with the changes introduced by the pandemic and immigration. Invite friends and family who may benefit from attending this free workshop.
On demand, recording link available
Understanding how your mind works and how to think straight.Useful and practical strategies can help reduce stress and anxiety (and overwhelming situations or emotions)
This workshop is proudly supported by the Department of Chief Minister of the Northern Territory and the Filipino Australian Association of the Northern Territory (FAANT).