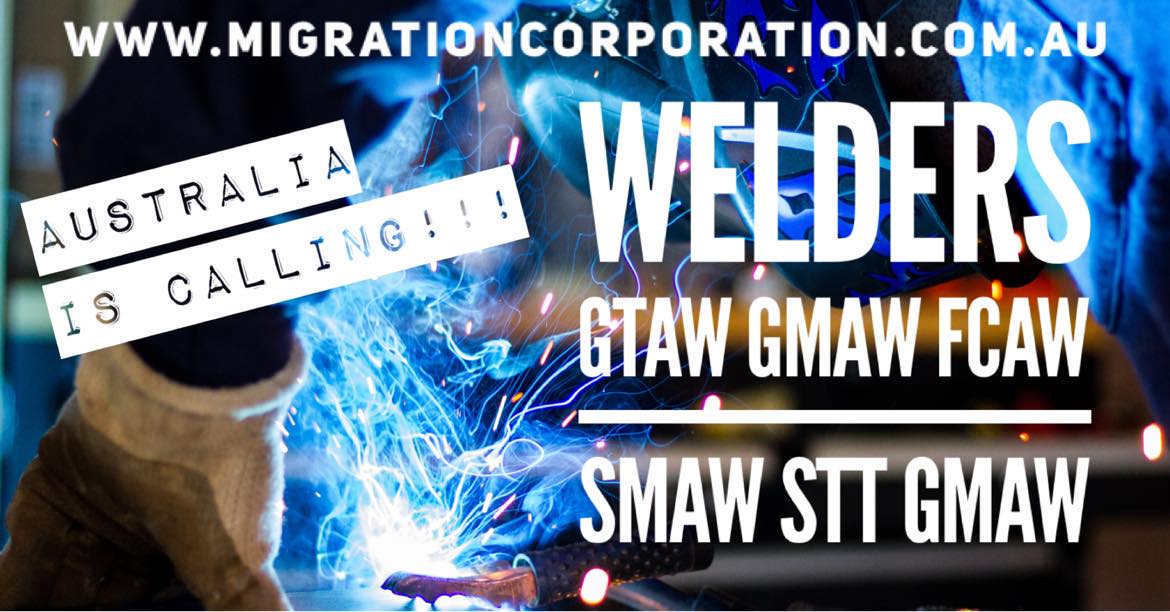 Are you currently (or was recently, in the last six months) employed FULL-TIME as a Welder?
Do you have a minimum of five years employment as a Welder since finishing your training?
Interested in short-term contractual work in Australia with a possibility of extension to a longer-term work sponsorship?
If you are currently employed FULL-TIME as a Welder with skills in GTAW, GMAW, FCAW, SMAW, STT, GMAW, then apply for this job now and send us your resume!
Note that we will require evidence of employment (e.g., bank transfers, paylips, letter from previous employers) to verify your employment. This short-term contract of three months x 2 (initial six months contract) can lead to temporary work or permanent work sponsorship.  The temporary or permanent sponsorship will be determined by your age and that you meet the criteria for the grant of the Australian visa.
If you are serious in working in Australia, contact us now, apply for the job and submit a complete resume with your education and employment certificates.
Have a look at the successful stories we have helped create.
#migrationcorporationofAustralia
#sucessstories
#visagrants
#welders