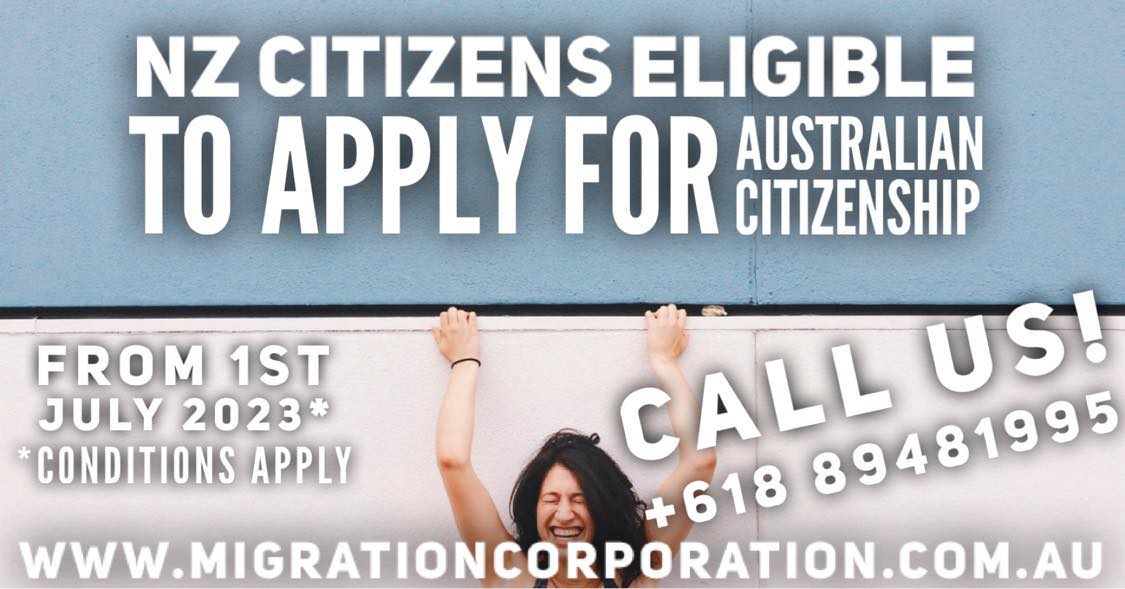 NZ citizens can soon apply for Australian citizenship with the 1st July changes. New Zealand citizens can become Australians soon, without first having to apply for Australian permanent residency. They must still meet residency requirements in Australia.
At present, all NZ citizens who were not present in Australia for a specific time in 2001 misses out on being an "eligible NZ citizen".  Eligible NZ citizens are 'treated' as permanent residents of Australia and can apply directly for citizenship in Australia.  However, those who are not eligible currently needs to go through an income-test for three financial years in addition to residing, working and living in Australia. On the 1st of July, it is anticipated that NZ citizens will no longer need to meet the income-test to apply for Australian citizenship.
"Acquiring Australian citizenship offers so much more than just living and working in Australia.  Being an Australian citizen allows you to sponsor family members to join you in Australia, as well as access health care and education only available to Aussie citizens.  This will be amazing for the NZ citizens who have settled and have grown up to know Australia as their home," Margie Dizon, Registered Migration Agent for Migration Corporation of Australia Pty Ltd happily advises.
Margie advises "I encourage all NZ citizens to find out if they are eligible to apply and if not, how they become eligible by contacting our office on +618 89481995 or by sending us a request for an appointment online through our website".  "This is so important for those wanting to secure their future as an Australian in Australia.  We are so excited for them!!!"
Serious about your Australian citizenship?  Call the Migration Corporation team to find out how you can apply for Australian citizenship if you are a New Zealand citizen on +618 89481995.