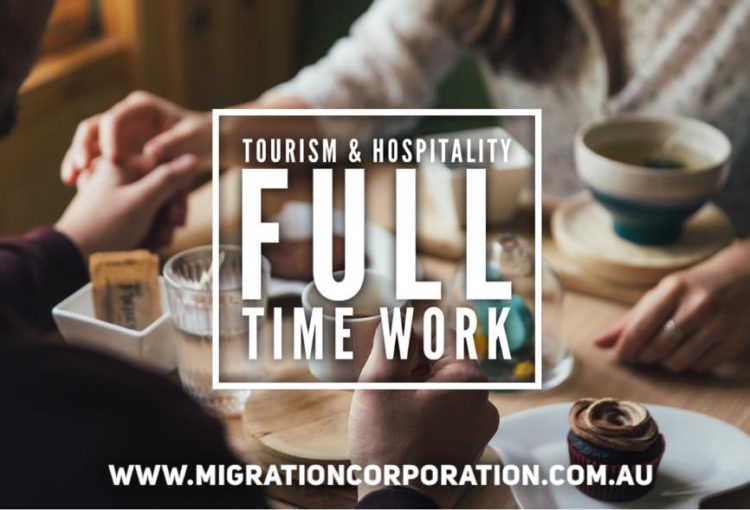 Huge changes have been introduced recently for international students working in the hospitality and tourism sectors due to the recovery from the COVID-19 pandemic. International students can now temporarily work full-time and work conditions have been relaxed by the Minister of Immigration, Citizenship, Migrant Services and Cultural Affairs The Hon Alex Hawke MP, in a recent announcement.
Previously, international students working only in the agriculture and health certain sectors were allowed to work full time due to the pandemic recovery and the rest of the international student population were still required to maintain work conditions of only 40 hours per fortnight.  The recent change means that the department will take a flexible approach in monitoring work conditions for international students in the following specified sectors:
if international students are employed by an Aged Care approved provider or a commonwealth-funded aged care service provider with a RACS ID or a NAPS ID prior to the 08/09/2020; or
if international students are employed by a registered National Disability Insurance Scheme (NDIS) provider;
if international students are enrolled in a health-care related course and supporting the health effort against COVID-19 as directed by health officials;
if international students are employed in the agricultural sector;
if international students are employed in the tourism and hospitality sectors.
Further changes now also allow international students from the specified sectors cited above to be able to apply for the COVID-19 pandemic visa to allow a further 12-months stay with full-time work rights.  However, they are only allowed to apply for the COVID-19 visa not earlier than 90 days prior to their visas expiring.  This means that they cannot apply for the COVID-19 visa six months before their visa expires. They can only apply within the last three months or 90 days.
Ready to take the next step? Call us for what to do next! Consult with a Registered Migration Agent now and call 08 89481995.