If you are a business owner, employer, stakeholder or resident affected by Australia's Skilled Migration Strategy, voice your opinion on what matters.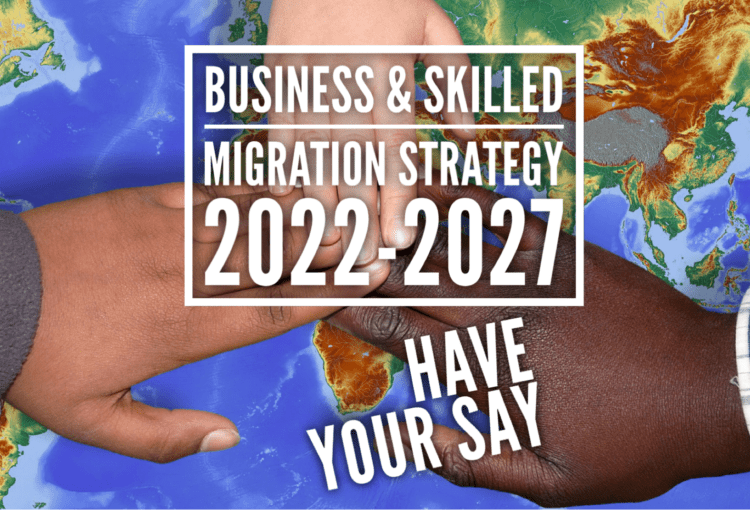 Join the top end public forum and have your say. Business and Skilled Migration Strategy 2022-2027 aims to achieve the following goals for the NT:
Increase the attraction and retention of business and skilled migrants to grow the NT population
Define and communicate the economic benefits of business and skilled migration
Minimise skills shortages
Increase overseas investments
DARWIN
WHEN: 02 December 2021, Thursday, 4-6 pm
WHERE: Deloitte Darwin, L11, 24 Mitchell Street, Darwin City
OR
ALICE SPRINGS


WHEN: 30 November 2021, Tuesday, 4-6 pm
WHERE: Alice Springs Town Council, Andy McNeill Room, 93 Todd Street, Alice Springs

To be involved, either send your details to NTMigrationForum@deloitte.com.au to register your attendance or if you are unable to attend, you may complete a survey at:

https://haveyoursay.nt.gov.au/nt-business-and-skilled-migration-strategy

Need immigration assistance? Want to do it right the first time? Call us on 08 89481995 to speak to one of our Registered Migration Agents now.