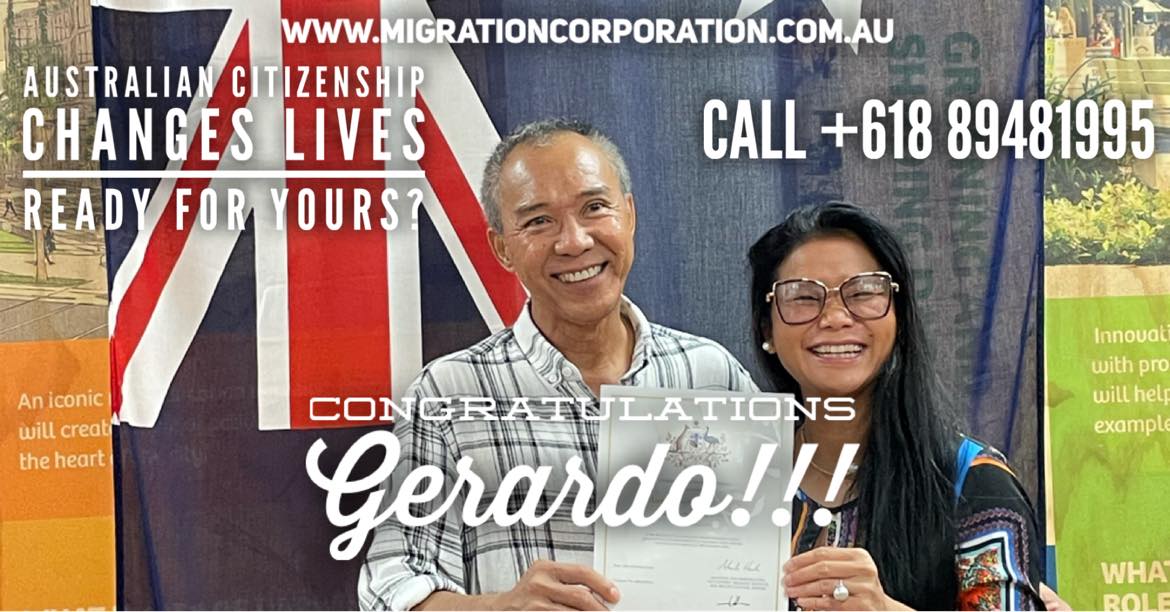 Gerardo Santos is a celebrated Diesel Mechanic who hailed from Valenzuela City, Philippines. We are privileged to have been chosen for assisting with obtaining his permanent residency and now most recently, his Australian citizenship. Gerardo shares our joy in celebrating and calling Australia home.
Gerardo exclaims "Australia is truly the best country in the world."
We are blessed to experience all the joys and celebrations that Australian citizenship brings families in Australia. Our migration agent success rate is second to none. Need practical immigration advice and assistance? Call us on +618 8948 1995 or contact us online to secure yours now!