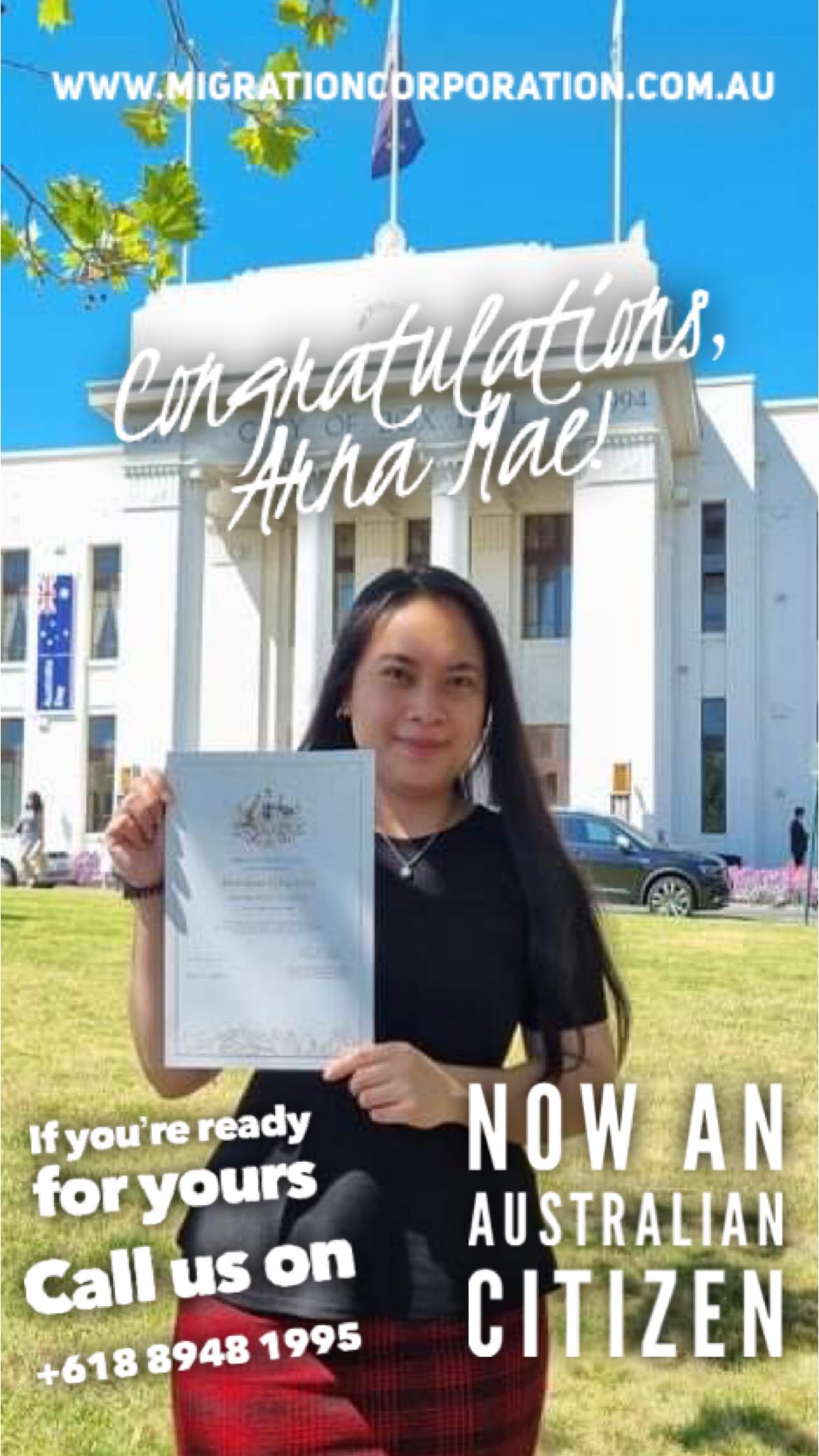 Arna Mae hails from Cebu City, Philippines and first came to Australia with her mother on 2009. Mely, her mother, was successfully sponsored as a Beauty Therapist and when her mother started working in Australia, Arna Mae was also able to join her mother too. Arna Mae spent her high school adjusting to the Australian lifestyle and she truly loves it.
"Skilled workers who are sponsored to work in Australia have the privilege of having their families join them whilst they live and work in Australia. Skilled workers in other countries would have to bear the separation from their families and not only is this hard but also arduous, for the workers and the families they leave behind. Sponsored work in Australia allow families to stay together and we are here to make that happen," assures Margie Dizon, Registered Migration Agent for Migration Corporation of Australia.
Arna Mae has now moved her career from hospitality to health care and with her Australian citizenship and passport, she can travel the world as she pleases. Ready to change your life forever like Arna's? Want to get your family onshore and call Australia home? Call Migration Corporation of Australia Migration Agents, Cecilia or Margie, for your visa needs. Call us now at +618 8948 1995 or contact us online to secure yours now.